It's time to get started on your journey to reduce stress
"Stress management is not about getting rid of stress, but about learning how to adapt to it use stress to your advantage and finding balance in the midst of it all. We control what we can and lengthen our fuse for all the rest."
— Dr. Pedram Shojai, The Urban Monk

Join The Free Urban Monk 7 Day Reboot to fight your stress
Introducing Temple Grounds, a transformative program that taps into ancient practices to help you regain vitality and live a life full of energy. In a world where time and stress take a toll on our health, Temple Grounds offers a solution by teaching you the secrets of Tai Chi and Qi Gong. Developed by a martial arts expert, this program is designed to revitalize your body and mind, helping you break free from the cycle of fatigue and reclaim your health. Discover the power of these ancient practices and embark on a journey towards personal power, independence, and a renewed zest for life. Are you ready to make a change?
Introducing the "Life Garden" system, a comprehensive framework designed to help you prioritize and cultivate a meaningful and purposeful life. Developed by the Urban Monk, a former Taoist monk with a deep understanding of life's challenges, this system offers a practical approach to navigate the chaos of the modern world. With weekly instructional videos, printable guides, and access to an exclusive community, you'll learn how to balance your health, relationships, career, and dreams. This purchase includes one year of live weekly calls with Dr. Shojai, providing ongoing support and guidance. Take the first step towards living the life of your dreams with the "Life Garden" system.
Healing Emotional Trauma Course
This 18-module course offers video instruction on healing modalities to transform your life. It addresses the impact of trauma, both large and small, that we carry with us and how it holds us back. By providing tools and techniques for healing, this course offers a way to move forward and let go of the burdens of the past. If you're ready to heal from past traumas and find a path to growth and transformation, this course is for you.
Introducing a transformative program designed to enhance your focus and clarity. This comprehensive package includes a 21-module online course, a complete meditation collection, and access to the 7-Day Reboot package for instant results. With additional resources, video lessons, and materials, you'll embark on a journey towards synchronizing your intention and attention. Amplify the power within you and cultivate a thriving state of focus and productivity.
Take control of your time, energy, and money with "Focus: Bringing Time, Energy, And Money Into Flow" by Pedram Shojai. In this book, Shojai, a New York Times best-selling author, presents a proven system for managing all aspects of your life through 100-day gongs. Drawing from ancient traditions and years of coaching experience, Shojai offers a practical framework to help you optimize your health, career, relationships, and personal fulfillment. This book empowers you to increase your body's "energy budget" and live a more fulfilling life. Discover the keys to living your fullest life with this transformative guide.
Our store offers a wide range of courses designed to help you enhance your well-being and live a balanced life. Whether you're interested in meditation, yoga, or mindfulness, we have courses tailored to meet your needs. In addition to our courses, we also provide high-quality supplements to support your health and wellness journey. Explore our offerings and embark on a path of holistic growth with The Urban Monk.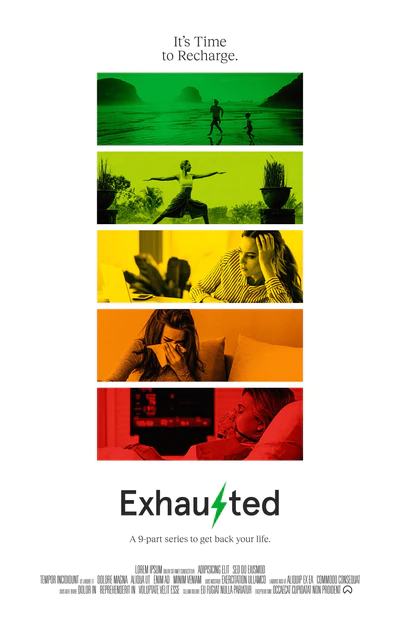 Learn how to regain, restore and replenish the "endless energy" you thought had been lost forever…