Add subheadline Text Here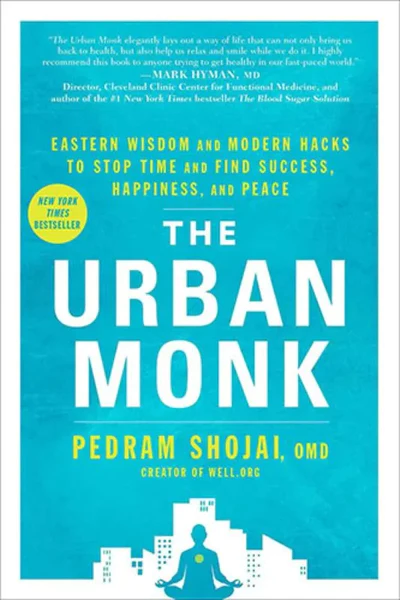 The Urban Monk: Eastern Wisdom and Modern Hacks to Stop Time and Find Success, Happiness, and Peace
The Urban Monk, a New York Times best seller, reveals the secrets to finding an open heart, sharp mind, and grounded sense of well-being, even in the most demanding circumstances. Shojai's no-nonsense life mastery program brings together clear tools and exercises that can elevate your existence. Learn to honor your body with nutrition and shake free from addictions to toxic substances and experiences.
Let your body and mind unwind each day with evening meditations, loosening exercises, and resting rituals that will keep any stress or unfinished business out of the bedroom, helping you sleep better so that your body can rejuvenate.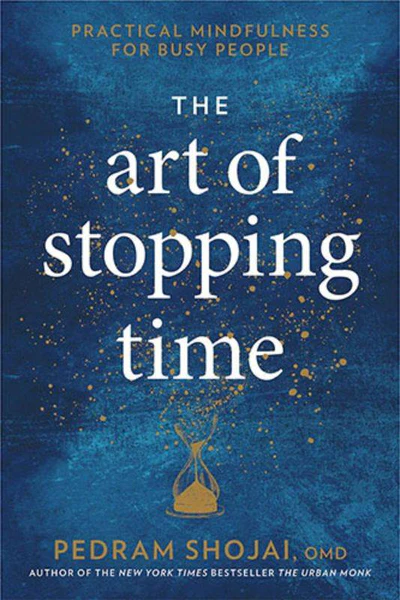 The Art of Stopping Time: Practical Mindfulness for Busy People
In The Art of Stopping Time, New York Times best-selling author Pedram Shojai guides us toward success with what he calls time prosperity – having the time to accomplish what you want in life without feeling compressed, stressed, overburdened, or hurried. 
So how do we achieve this time prosperity? We learn to stop time. To do that, Shojai walks us though a 100-day gong, which is based on the Chinese practice of designating an amount of time each day to perform a specific task. Shojai shares how to use gongs to reprogram your habits, reduce stress, increase energy, exercise the ancient practice of mindfulness, and become a master of your time.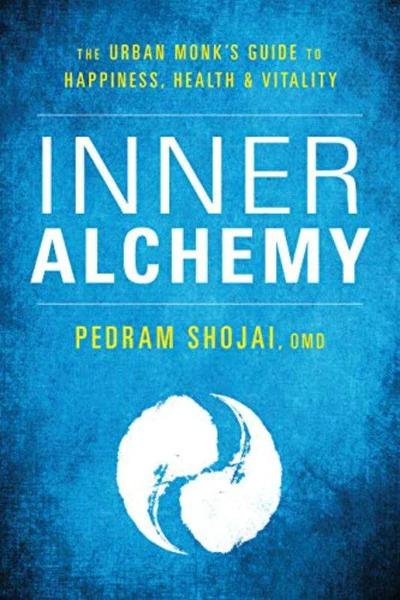 Inner Alchemy: The Urban Monk's Guide to Happiness, Health, and Vitality
Best-selling author Pedram Shojai, "The Urban Monk", presents a comprehensive guide on how Taoist alchemical practices can help you release stress, harness life force energy, and awaken your true self.
There is a way to break free from trance of modern life and awaken to your true, limitless nature. The path lies in an ancient system of Taoist alchemy, and with Inner Alchemy, Qigong master, physician, and former monk Pedram Shojai presents an in-depth guide for harnessing the transformational power of this wisdom in your own life.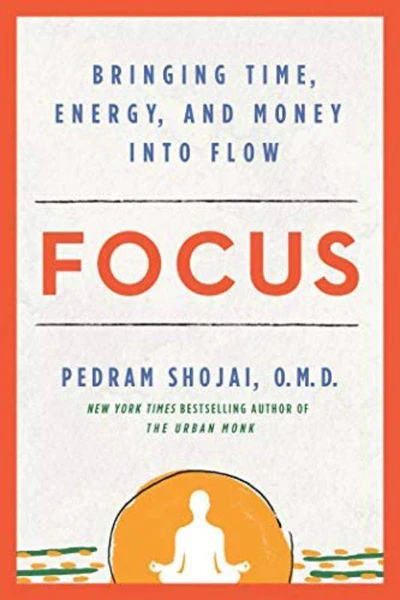 Focus: Bringing Time, Energy, and Money into Flow
In our unpredictable and continually changing world, time never seems to be on our side, and if anything, it often seems out of our control. But what if it wasn't? What if you had the ability to take control of how you trade your energy for time and increase your body's "energy budget" to live your fullest life?
Pedram Shojai, O.M.D., New York Times best-selling author of The Urban Monk, shares his time-tested system for managing your health, family, career, passions, and desires through 100-day gongs. Originating from ancient traditions and with a framework refined throughout Shojai's 15-plus years of coaching, this 100-day system provides a foundation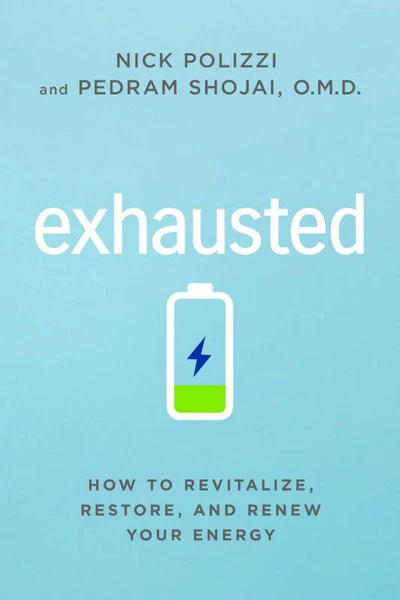 Exhausted: How to Revitalize, Restore, and Renew Your Energy
The economics are simple: you can't run on a deficit of energy and expect to feel well. Yet that is what we've come to expect from ourselves, as we have pushed farther and farther down the hole of fatigue and away from any semblance of being healthy.
From our immune system to hormones to sleep patterns, Nick Polizzi, author of The Sacred Science, and Pedram Shojai, O.M.D., and New York Times best-selling author of The Urban Monk and The Art of Stopping Time, offer methods for evaluating your individual needs, as well as safe, easy remedies for whole-body healing. Maximize the potential energy from the essential parts of your body and life so you can finally feel fully alive and find the fulfillment you deserve, both personally and professionally.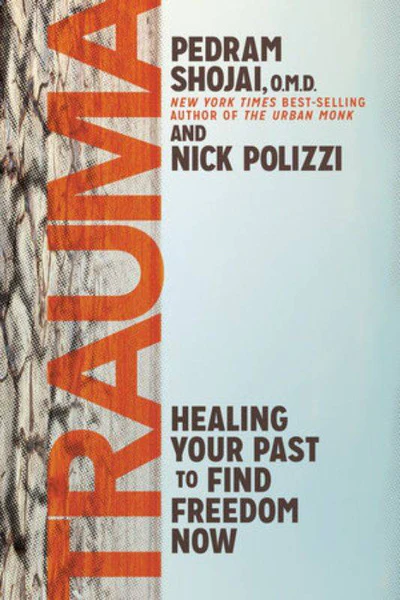 Trauma: Healing Your Past to Find Freedom Now
Pedram Shojai, O.M.D., New York Times best-selling author of The Urban Monk and The Art of Stopping Time, and Nick Polizzi, author of The Sacred Science, take you on a journey that encompasses:
a clear understanding of trauma, where it comes from, and how it affects every part of your life
an exploration of modern and ancient therapies and practices for healing
real-life tragedies turning into stories of triumph, hope, and survival

Drawn from the wisdom and insights of the world's top doctors, therapists, and experts, Trauma will show you that no matter what you have endured, how long you have carried it, or how deeply embedded it is, you can be free from pain and suffering. Your road to recovery and whole-body healing is before you, and with it the richer and more profound connections that you seek with yourself and your loved ones.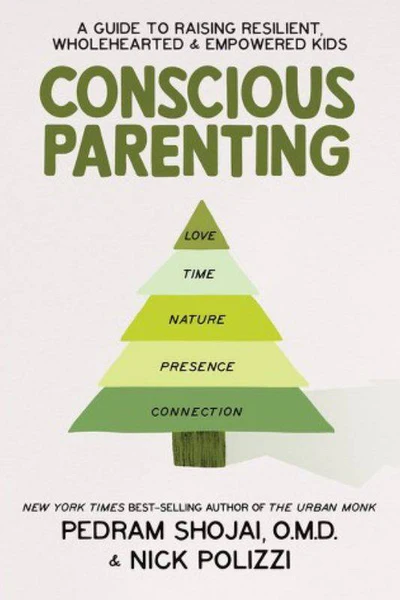 Conscious Parenting: A Guide to Raising Resilient, Wholehearted & Empowered Kids
Do you feel like you and your kids are caught in a cycle of passing greetings, technological distraction, and fatigued interaction? Do you feel overwhelmed by parental stress and anxiety? 
Pedram Shojai, O.M.D., New York Times best-selling author of The Urban Monk and The Art of Stopping Time, and Nick Polizzi, author of The Sacred Science, offer advice and actionable tips to help you better connect with and raise your kids.
Conscious Parenting is not about controlling our kids or who they become. Instead, it is about giving them a foundation that allows them to walk into adulthood with confidence, assertiveness, a deep connection to themselves, emotional and spiritual resiliency, and mental fortitude.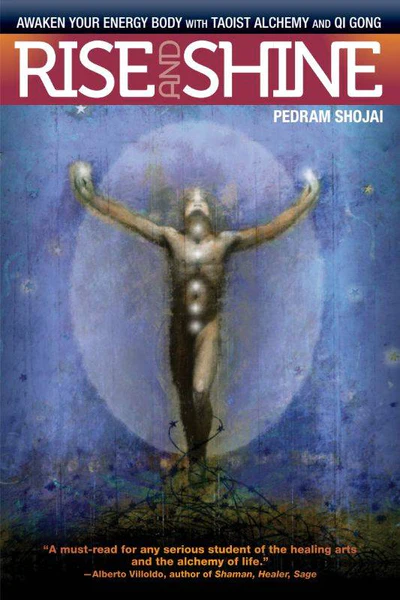 Rise and Shine: Awaken Your Energy Body with Taoist Alchemy and Qi Gong
As a renowned acupuncturist, master herbalist, wellness consultant, and lifelong student of various alchemical traditions, Pedram Shojai is the first author to fuse these energetic practices with an alchemical perspective, resulting in a powerful daily practice that not only heals and invigorates your body, but expands your awareness and personal power.
Rise and Shine begins with the remarkable story of Shojai's personal transformations that led him into him to his unique synthesis of spiritual and physical purification practices. Shojai then shows readers ways to activate and balance the "Subtle Body" or "Light Body"—the energy meridians of acupuncture and other energy channels. He incorporates meditation and synthesized forms of Qi Gong (Chinese energy yoga) from Taoist, Buddhist, and eastern medical traditions to teach modern audiences simple, profound methods to find balance, energy, and peace in today's world.
NY Times Best Selling author and film maker. Taoist Abbot and Qigong master. Husband and dad. I'm here to help you find your way and be healthy and happy. I don't want to be your guru…just someone who'll help point the way. If you're looking for a real person who's done the work, I'm your guy. I can light the path and walk along it with you but can't walk for you.